ECUADOR BIRD PHOTOGRAPHY TOURS
BIRDS OF ECUADOR
The taxonomic diversity of birds in Ecuador is reflected, as expected, also in higher taxonomic categories. Thus, of the 40 orders currently recognized in the world, 26 have been registered in Ecuador, and of the 240 world families, Ecuador has 92.
As it happens on a global scale, the most diverse order is: Passerines (925 species). Other important orders in number of bird species are:
Apodiformes (146 species) Charadriiformes (101 species) Piciformes (58 species). Hummingbirds  (family Trochilidae, order Apodiformes) which has 132 bird species. All the most diverse families therefore belong to the order Passeriformes: Tyrannidae (201 species), Thraupidae (174 species), Furnariidae (106 species) and Thamnophilidae (95 species).
Ecuador photo tours, excellent photographic opportunities. Private and shared bird photography tours, carefully designed itineraries, fantastic feeders set-ups or pace bird walks.
Birding locations and bird reserves – North West from Quito: Yanacocha , Antisana , Tandayapa valley, Mangaloma, los Tayos, 23 de Junio, Silanche, Milpe , Mashpi, Santa Lucia , San Tadeo, Sachatamia, Mindo Cloud forest , Yunguilla , Maquipucuna .
Birding locations and bird reserves – East from Quito: Papallacta , Quijos, Baeza, Narupa , Cosanga , Sumaco .
Birding locations and bird reserves – South from Quito: Buenaventura , Jorupe , Utuana , Copalinga .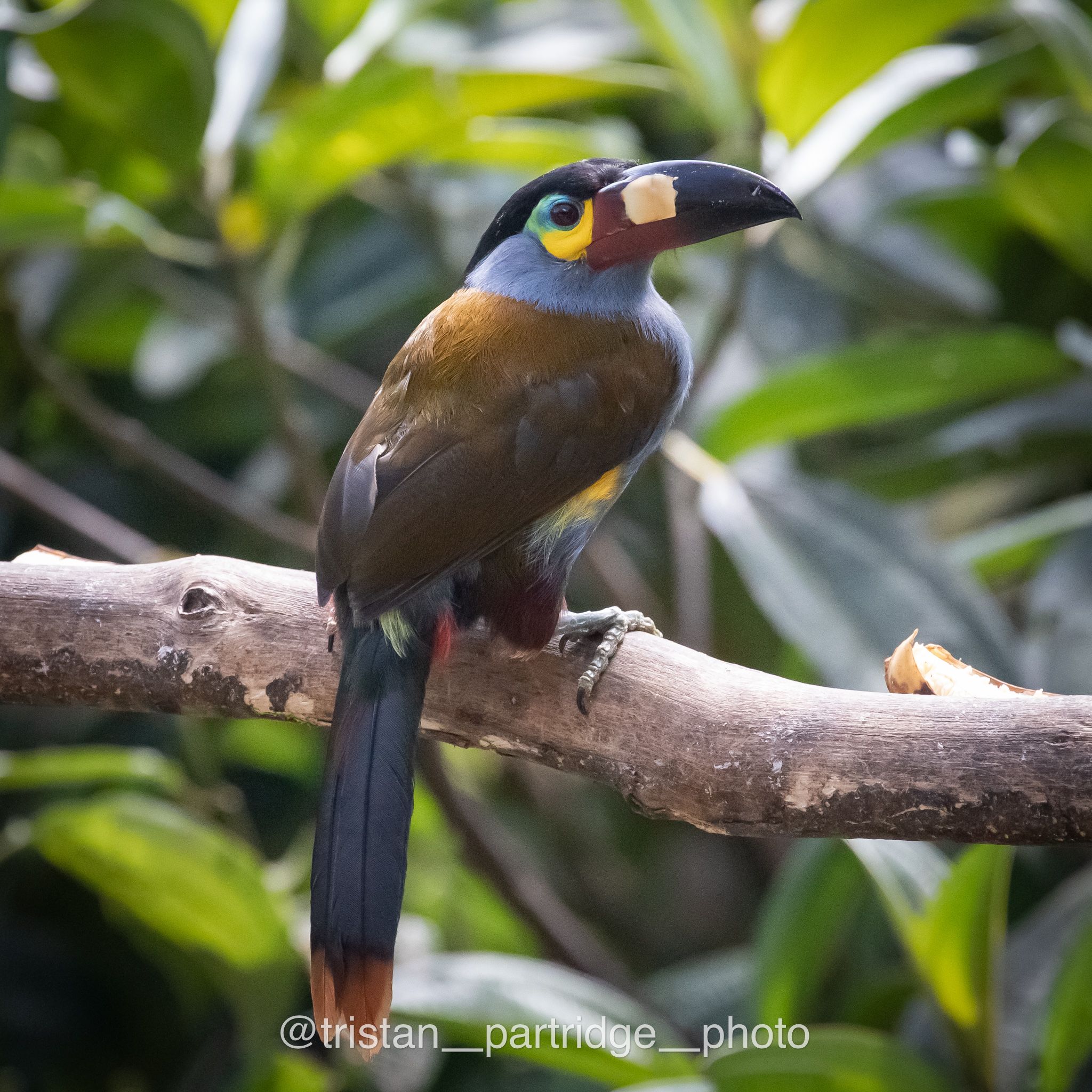 NEOTROPICAL BIRDS
PHOTOGRAPHY OF TOUCANS
The neotropical region extends from southern Mexico and Florida to southern Brazil and the province of Misiones in Argentina and includes the Caribbean sea and the Guyanas. The latitudinal limit of Neotropical forests is not set by the astronomical limit of the tropics, but rather by the intensity of the cold season and the amount of precipitation.
PLATE BILLED MOUNTAIN TOUCAN
Andigena laminirostris -Plate-Billed Mountain Toucan, is a species of bird in the Ramphasidae family. It is native to Colombia and Ecuador. They live in high humid montane forests of the Andes. There are no known subspecies. It is one of five species in the genus Andigena, known as mountain toucans. Its conservation status is "vulnerable", since the availability of habitat is declining moderately fast. They are found mostly in cloudy, subtropical, and temperate montane forests.
.